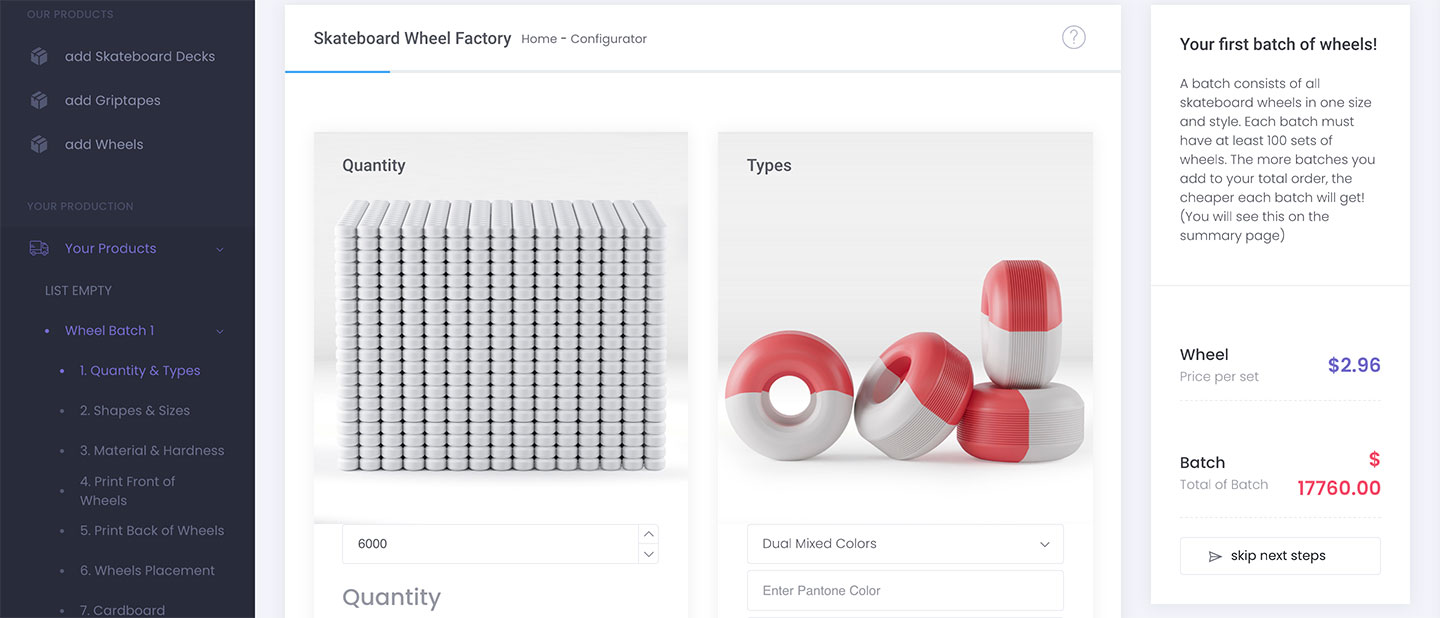 The wheels configurator went online!
After months of designing, calculating, coding, and testing: the skateboard wheels configurator finally went online. 2HEX' most versatile product configurator to date!
Automating the sale of skateboard wheels was a daunting task! You will likely know that wheels can be made in soft or hard, but did you know that the softer the material the bigger a wheel must be? To set up the configurator, we had to find the softest possible Urethane for each wheel size – and this was just one small task of a very long to do list.

We take precision very seriously. Therefor each wheel shape comes with an interactive 3D render, a list of possible height-to-width-combinations and the wheels contact patch (the width of the wheel's surface touching the ground).
You are not satisfied with the status-quo of wheel shapes? We've got you. Based on feedback to our deck configurator, our wheels configurator comes with a custom shape upload function. You can now invent your own shapes!
 Speaking of feedback. We closely listen to feedback we receive over Instagram:

Don't miss out! Be on the forefront of managing skateboard productions online. Sign up and see your production costs calculate in real time here!