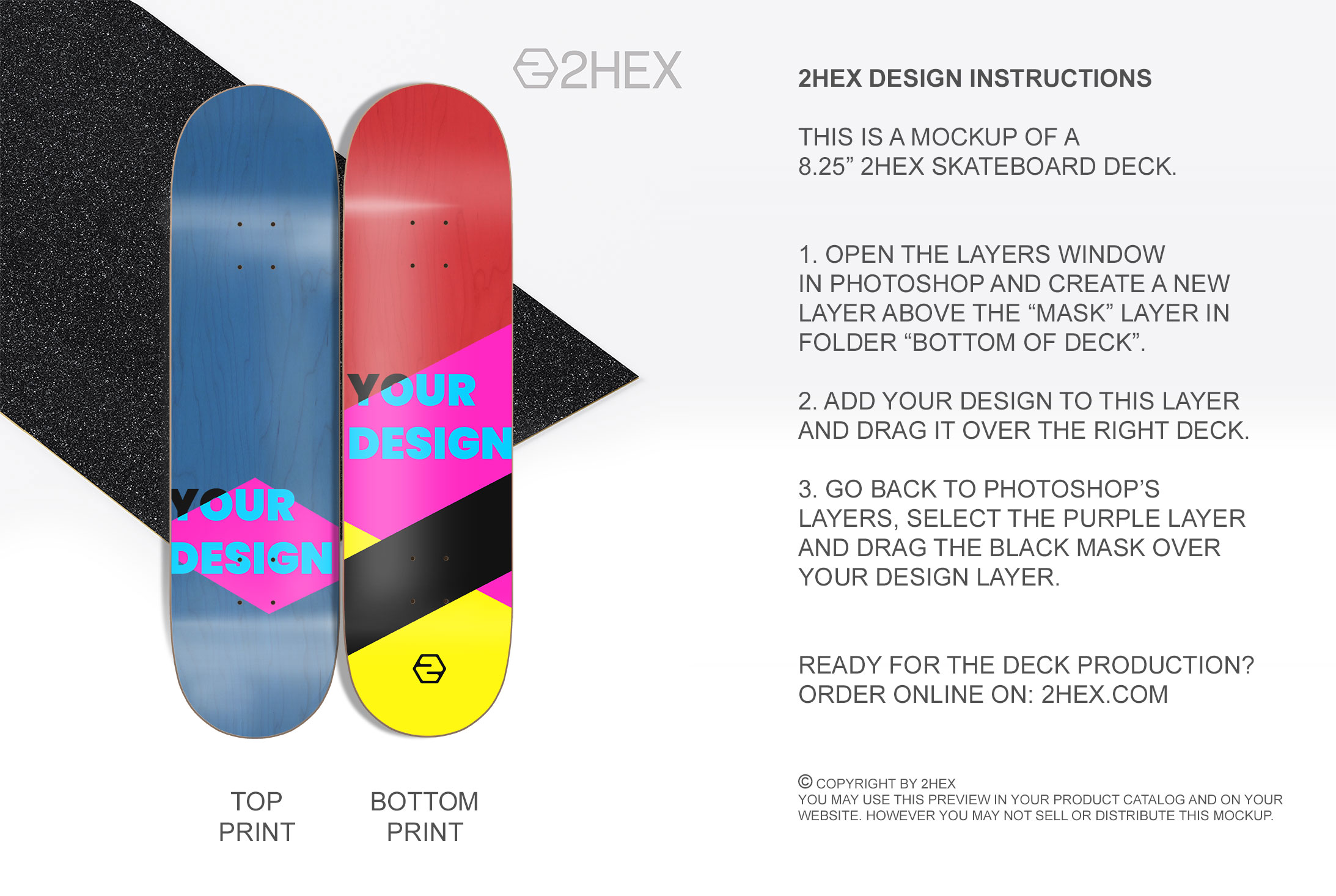 Skateboard Deck Design Template PSD
Today we give you a skateboard deck mockup PSD file!
A founder of a new skateboard company recently asked me for 2HEX' deck mockup file. I told him that we cannot share our internal mockup files and instead I gave him the link to a free mockup file found on Google – but his question got me thinking! 
"Why must each company develop its own mockup files to build catalogs and collect pre-orders? Why are mockups not provided by supplier?"
"Some of our clients don't have nice catalogs and have difficulties collecting pre-orders. Could they sell more with the help of a good PSD deck mockup file?"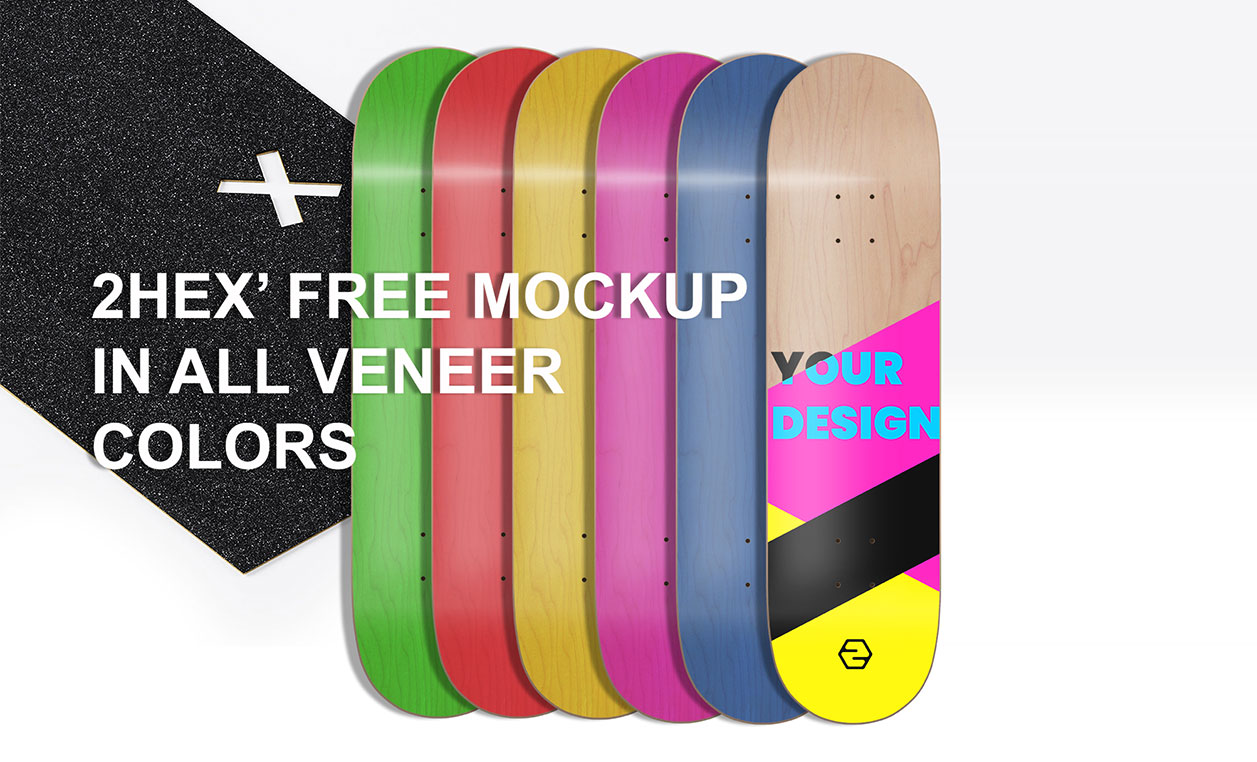 2HEX was founded to challenge the status-quo, to enable young companies to grow into globally leading multinationals. This means that our job cannot be completed after supplying companies with the best skateboard components. To be the best partner means to do exceptional work. We must go further than only making great productions.
We have a ton of developments in the pipeline, but today's special is a hyper-realistic skateboard deck mockup! Free to be used to create deck your deck previews! The template includes:
2HEX original deck shape.

Ultra-realistic American hard rock maple veneer (the same kind we use for our decks).

An editable color-film, enabling users to replicate all veneer colors.

A bottom and top print preview.

A mask-layer automatically cutting your design to the deck shape.

Instructions for users who are new to Photoshop.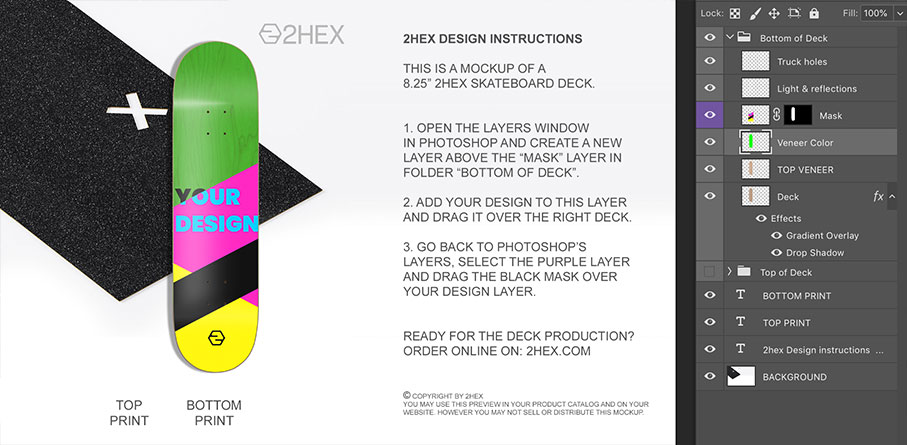 You can find the Skateboard Deck Design Mockup and the Skateboard Deck Design Templates here:
✖ Skateboard Deck Design Mockup
✖ Skateboard Deck Design Template
I hope the template will help you create better deck designs and the mockup will help you collect more pre-orders!
Cheers
Niklas